VIDEO: Exploring Lake Superior: Researching the water and waves
Sep 09, 2022 10:08AM ● By Content Editor
Photo: Engineers and students prepare to drop research buoys into Lake Superior near Stoney Point. Baihly Warfield/WDIO
By
Baihly Warfield - WDIO News - September 8, 2022
True to Gitche Gumee's character, a day spent on the UMD research vessel Blue Heron required preparation for all weather conditions.
"We're just headed up kind of near Stoney Point today," Craig Hill said.
Hill is an assistant professor of mechanical and industrial engineering at the University of Minnesota-Duluth.
"I'm from Minnesota," he said. "I spent my summers in northern Minnesota, and being able to come here to Duluth and have some of my research and some of the teaching I do centered around Lake Superior and the Great Lakes is really something that I love to do."
One of his research goals is to see how new, lower-cost systems work collecting data on the Great Lakes.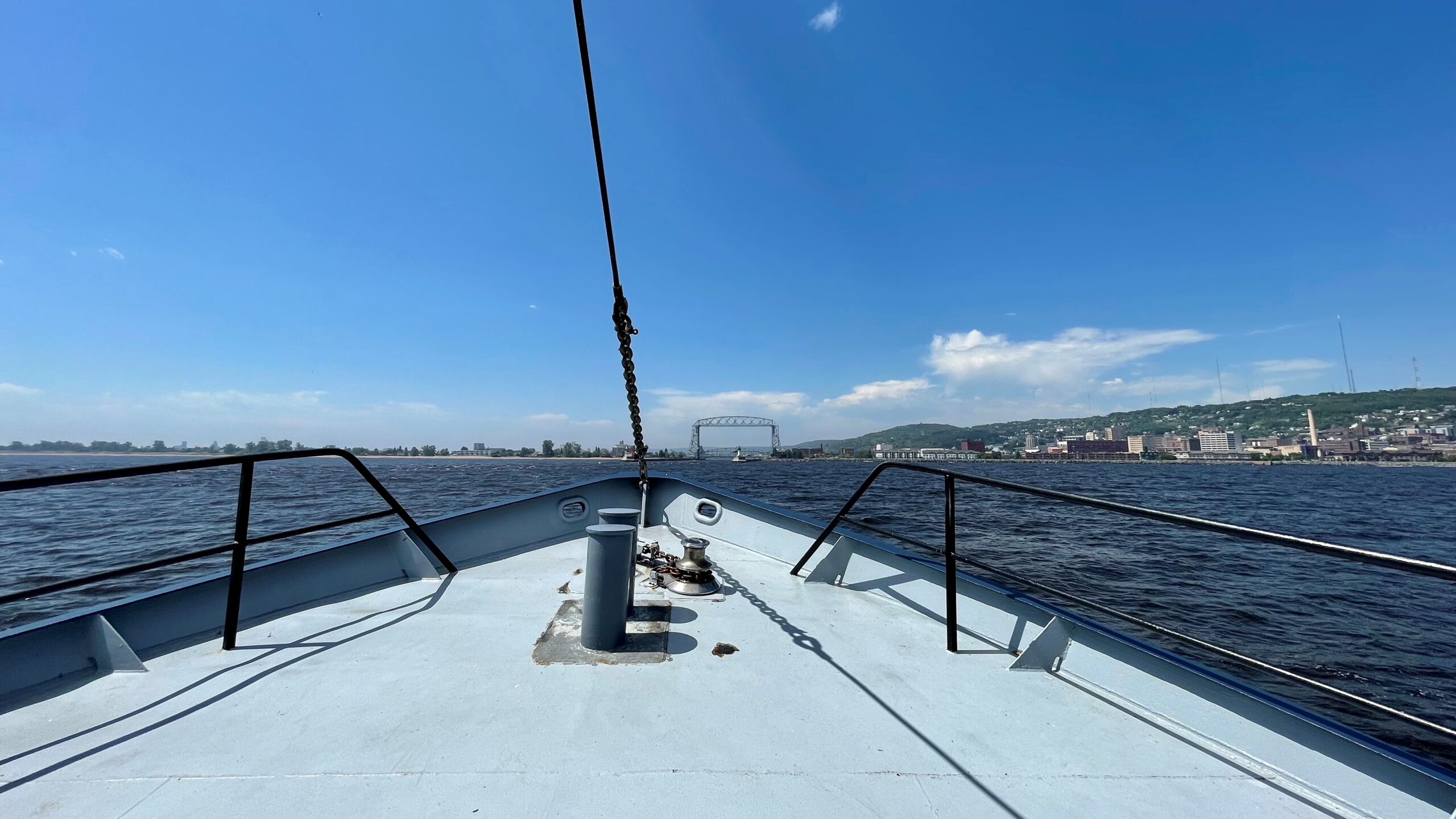 Baihly Warfield/WDIO


"We've completely designed and built in-house a small observation buoy," Hill explained. "It measures air temperature, water temperature, wave heights and directions, GPS coordinates."
Cheaper devices might help researchers like Hill fill a data gap.
"I think over the last 40 years, about 98% of the measurements we have on the surface of the water come during a six- or seven-month period," he said. "So we really have a big data gap in the wintertime."
Jonathan Book, a senior mechanical engineering student at UMD, helped build the device.
"This is designed to be a low-cost buoy that you can put out there as long as you need to. If the ice wrecks it or you lose it in a storm, it's not that big of a deal," Book said.
The whole project has been student-led and went through several semesters of design. So Book was excited to be there when it went in the water.
"This was one of the first things I really got to start working on in a formal manner, not just a little project at home," he said. "And seeing it on the CAD model and seeing it in real life all put together out in the water, I mean, that's pretty cool."
It's the kind of experience that can mold a career.
"I used to be steering towards aerospace, but now I think I'm steering more towards marine," Book said.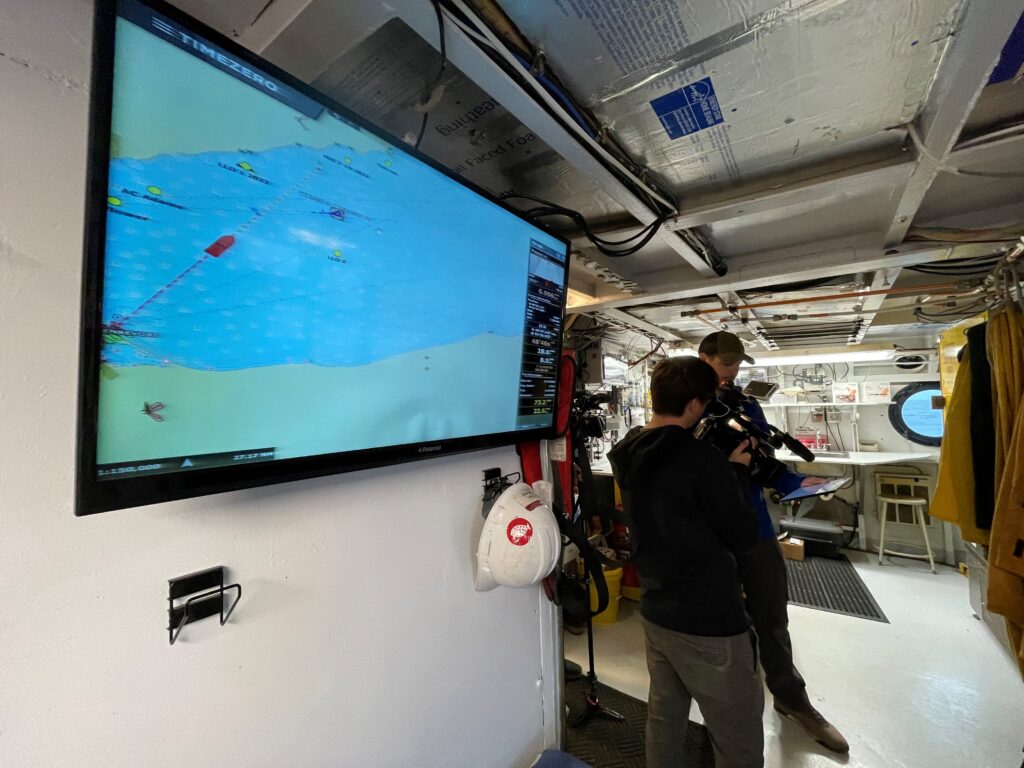 Inside the R/V Blue Heron. Baihly Warfield/WDIO


The Big Lake's unpredictability presents a fun challenge too.
"We're completely at the mercy of Lake Superior," Hill said. "You come out here hoping everything's going to go smoothly, and really it's like a small ocean when you're out here. The waves got maybe 4 or 5 feet tall when we were out there, but that's nothing compared to the storms we'll get this fall."
Whether it's foggy and choppy, as it was when the Blue Heron left the dock, or sunny and smooth like when it returned, Lake Superior influences many lives.
"The more data we have, whether it's about water quality or what the surface conditions are like, that data helps us make informed decisions," Hill said. "You have to have a lot of respect for Lake Superior."
The R/V Blue Heron. Baihly Warfield/WDIOTo read this original story and more news, follow this
link
to the WDIO News website.
Exploring Lake Superior: Researching the water and waves