Minneapolis's air quality Saturday afternoon is top 5 worst among cities worldwide
Jul 16, 2023 07:18AM ● By Editor
Image: CBS News Minnesota
July 15, 2023 by CBS News Minnesota
Canadian wildfire smoke is blanketing most of the state on Saturday, prompting air quality alerts across Minnesota. And according to the World Air Quality Index, Minneapolis is among the five cities with the worst current air conditions -- that's across the entire globe.
The Minnesota Pollution Control Agency issued a code orange air quality alert that was set to expire at 3 p.m. Saturday, affecting the entire state of Minnesota, as well as tribal nations.
However, as of 3:30 p.m., Minneapolis was still showing an AQI above 150. That ranks alongside Doha, Qatar; Lahore, Pakistan; Dubai, United Arab Emirates; and Kampala, Uganda among the cities worldwide with the unhealthiest air. Air considered unhealthy for all population groups.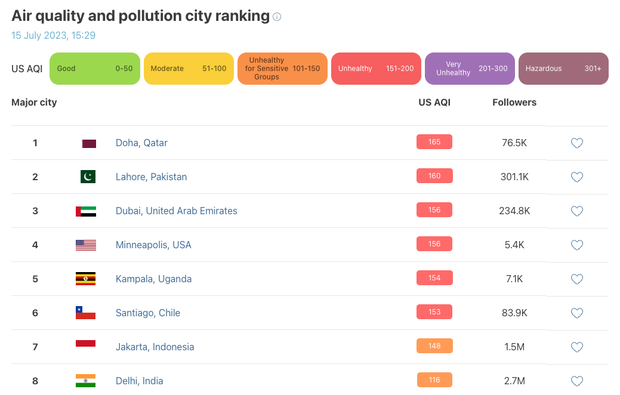 To view the full article, follow this link to CBS News Minnesota.