Ghosts and Goblins: Will Halloween weekend be a Trick or a Treat weather-wise?
Oct 26, 2022 09:43AM ● By Content Editor
Image: WDIO News - Local Halloween Climatology (NWS)
By 
Brandon Weatherz - WDIO News - October 25, 2022
As Halloween weekend approaches, the WDIO Storm Track team says the weather should cooperate nicely with all frightening festivities.
The forecast is mysteriously mild and creepily quiet with highs in the mid-50s Saturday, Sunday and Monday.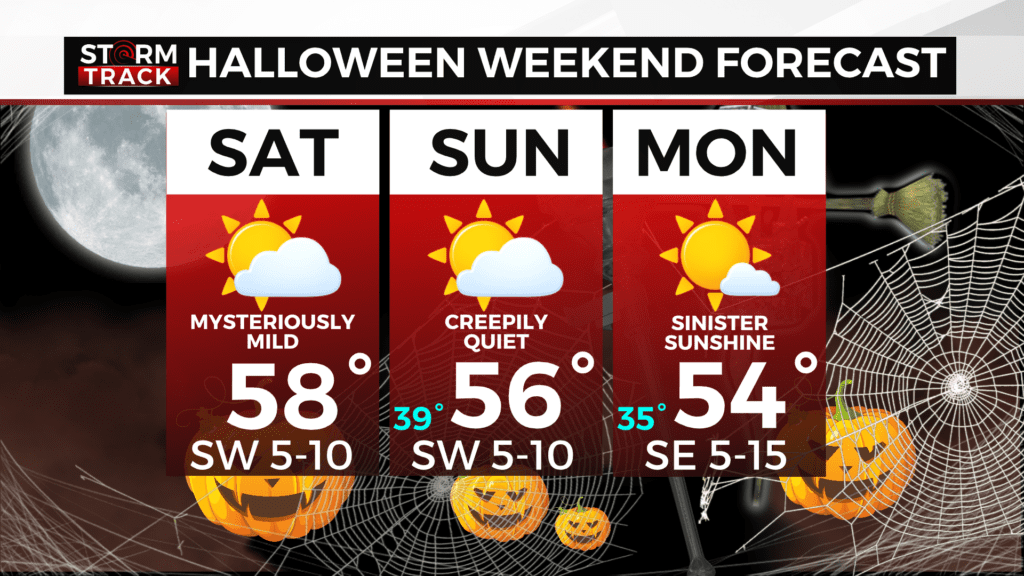 Storm Track Halloween Forecast


This forecast is very kind considering the ghosts of Halloween's past.
The normal daily temperatures and precipitation for Duluth for October 31st are a high of 45°, low of 30°, 0.08" of precipitation, and 0.2" of snow.
The warmest Halloween in Duluth was in 1950 with a high of 74°. The coldest was 1878 with a low of 8°. The highest daily precipitation was 1.09" in 1929.
The snowiest October 31st on record was the historic Halloween Blizzard of 1991. The daily snow total in Duluth was 4.2", but snow did not end until around 1 pm on November 3rd.
In total, it snowed in Duluth for about 72 straight hours with a final total of 36.9". This set an all-state record for single storm snow total. That record was surpassed in 1994.
Data from National Weather Service Duluth: https://www.weather.gov/dlh/1991halloweenblizzard
To read this original story and more news, follow this 
link
 to the WDIO News website.