Winter to begin with moderating temperatures
Dec 18, 2019 07:34AM ● By Editor
From the Weather Channel - December 18, 2019
A building area of warmer than average temperatures across the central and eastern United States is the change that will affect the most people as winter officially begins this weekend.
The jet stream will bulge northward and expand across the central and eastern U.S. into Christmas week. When that happens in winter, temperatures typically warm up since cold air is bottled up in its source regions near the Arctic Circle.
Many areas of the country will have temperatures at least 5 degrees above average for late December by this weekend or Monday. High temperatures could be up to 20 degrees above average in the Midwest.
While this doesn't mean you'll be able to break out shorts and t-shirts in the northern tier of the nation, it will be a break from what can be a cold time of year.
For example, Chicago and Omaha, Nebraska, will have highs in the mid-40s this weekend. That's comfortably above their low-30s average highs for this time of year.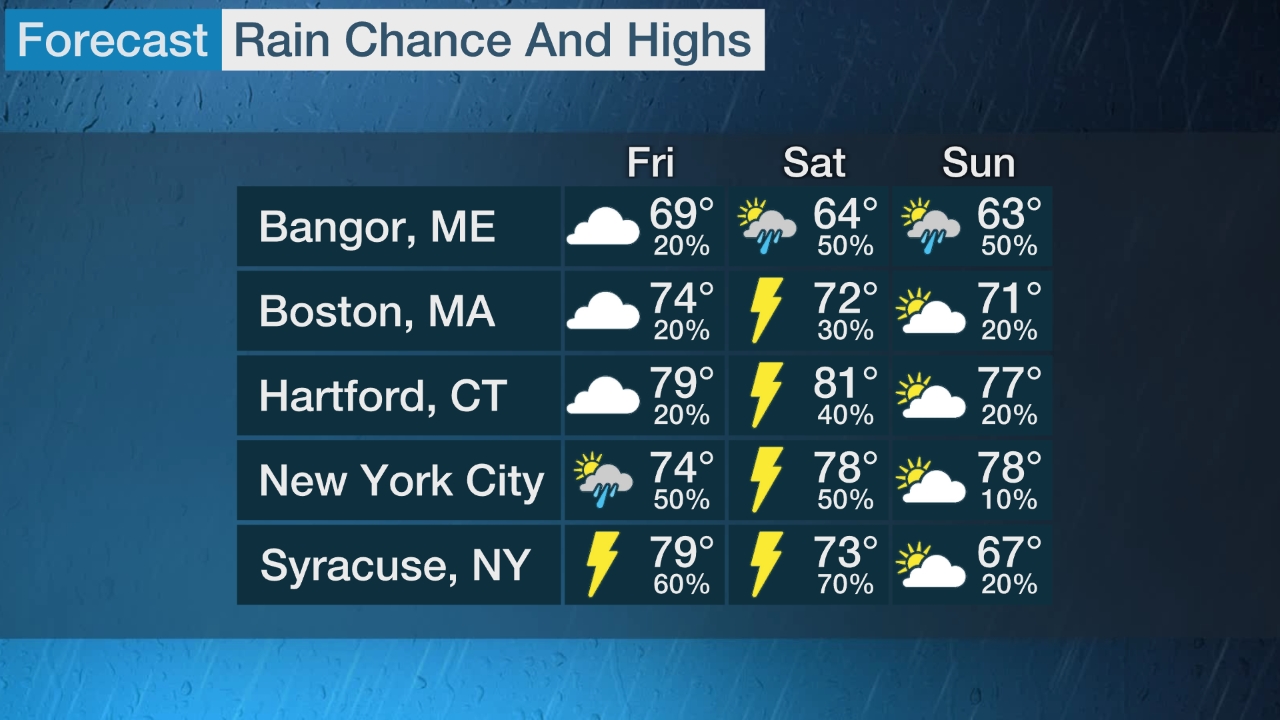 Forecast Highs This Weekend
(The yellow and orange contours showers where temperatures are forecast to be at least 5 degrees above average Sunday.)