Michael Perry: Spending 'quality family time'
Aug 27, 2018 06:55AM ● By Editor
By Michael Perry from madison.com - August 27, 2018
We are returning from an inspection tour of Lake Superior's North Shore, specifically the region between Duluth and Grand Marais. I can report that it is good to stare at holes carved in rock by water as a way of reminding myself that despite the dumb damage we do, human behavior is irrelevant, long-term cosmos-wise. This is a problematic statement and open to parsing. Talk amongst yourselves.
It was a quick trip, and quickly planned. It was also bittersweet in that it was potentially the final family jaunt comprised of our long-term four-person configuration. There is plenty of reason to think that our recent high school graduate will join us on future trips, but she is working two jobs and reading maps, there is college in the offing, and changes — planned and unplanned — will come.
For now though, we packed the car and hit the road as our standard familial foursome. We marveled at the giant silos lining the ports, we speculated on the contents of the ships, we wondered why there were so many dead birch trees (a sign at an interpretive center suggested it might be from deer eating the smaller birch, it has been going on for some time, and conservation efforts are underway), we ate homemade sandwiches from a cooler, and Dad may have lobbied to detour for non-homemade coffee. We made some roadside stops and brief forays to view waterfalls and walk the lakeshore, and over the course of two days completed a number of light hikes. In the evenings we made and ate dinner together, laughed, and told old stories. It was by definition, as the hack phrase has it, "quality family time." For purposes of keeping it real, I should add there was also grumping and sniping, and certain impromptu hiking pep talks were required. The foundations of family are bound to crack; the best mortar is elastic.
Rather than list our favorite stops in the manner of a travelogue, I just hope you get your own chance to poke around up there. Among the many pet peeves I should eradicate and/or keep to myself is my tendency to get bucky when someone hears I'm going on a trip and says, "Oh you have to stop at x, y, or z!" Nope, I don't have to do anything, in fact that's why I'm going on this trip. So if you head up along Minnesota's North Shore, you do what you want. You can't really mess it up. I am glad we hiked up to Devil's Kettle Falls but even more glad I had never seen photos of it in advance, because having lowered my expectations (we had a "Devil's Teacup" in the woods a few miles from our home farm, and while it was unusually deep and round, it was in the end just a real deep dry hole and fun for sledding) I was not prepared for the dramatic sight and mystery of it. This concludes my travel tips.
Michael Perry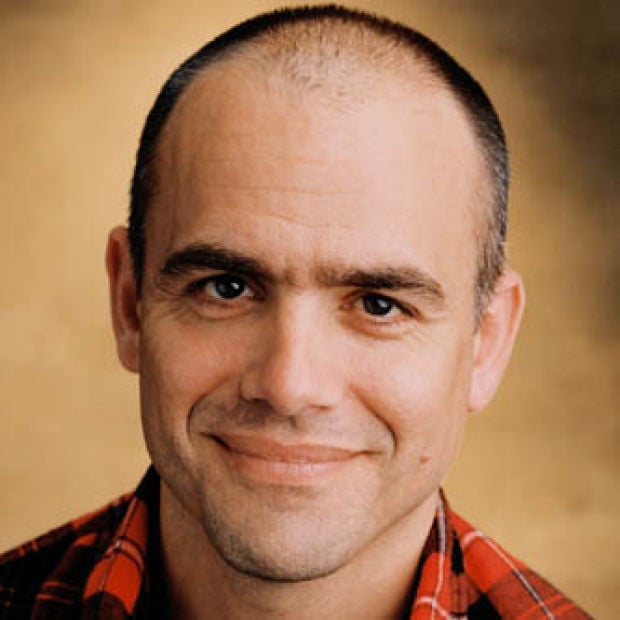 Michael Perry is a Wisconsin author, humorist and intermittent pig farmer whose bio, books and recordings can be found at sneezingcow.com.
An original "Roughneck Grace" column exclusive to the Wisconsin State Journal. Audio versions may air on "Tent Show Radio"(tentshowradio.com). Read more from Michael Perry at www.sneezingcow.com.