Bryan Hansel's 'Night Sky' presentation coming tonight to Grand Marais Public Library.

Jan 08, 2018 02:47PM ● Published by Editor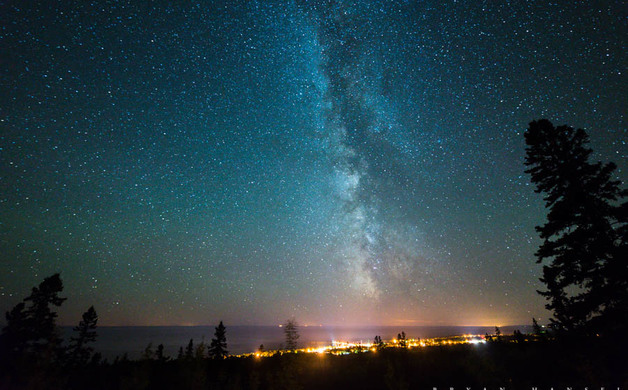 Photo by Bryan Hansel
LIBRARY TO HOST NIGHT SKY WITH BRYAN HANSEL
Grand Marais Public Library will host Bryan Hansel on Wednesday, January 17 at 6:00 PM for a presentation titled "Night Sky." The community is invited to join award-winning professional photographer and outdoor educator Hansel for a presentation discussing what makes our night skies unique. He'll present images from the Lake Superior region and beyond and will talk about how he made those images. Additionally, he'll address dark sky resources, health and wildlife issues related to light pollution and what we can do to preserve our local night skies, as well as how we can capitalize on the opportunities that dark skies present.
Cook County has some of the darkest night skies in the world. On the Bortle scale, a scale that rates the darkness of the night skies with 1 being the darkest and 9 the brightest, Cook County is mainly a 2 or 3, but we even have an area of the county that rates a Bortle 1 – as dark as the darkest places in the world and one of the few Bortle 1s in the lower 48. You'll also learn about what you can do in Cook County to help us gain an International Dark Sky Association designation.
Hansel is an award-winning professional landscape photographer and outdoor educator. He has over 25 years of photography experience with over 100 publication credits from publications such as National Geographic, Outdoor Photographer, Lake Superior Magazine, National Park Traveler, Ocean Paddler, Canoeroots, Adventure Kayak, Canoe and Kayak Magazine, Backpacker Magazine and many more. He runs photography workshops that help participants learn the joy of photography. He started his popular photography workshop program in 2006, taking students to the best and often unknown locations in the northland and across the nation to National Parks. He lives in Grand Marais, Minnesota.
Community