Care Partners hosting 2nd Annual Ice Cream Social

Aug 09, 2017 11:44AM, Published by Editor, Categories: Community
---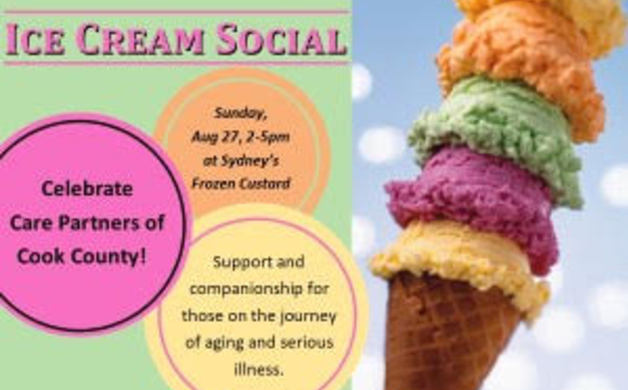 ---
The 2nd annual Care Partners Ice Cream Social will be held on Sunday, August 27th, from 2-5 pm at Sydney's Custard! The event will include sundaes for a $5 donation, a silent auction, chair massages from Lutzen Reflections and a quilt raffle draw.  All proceeds go to support Care Partners services to provide support and companionship for those on the journey of aging and serious illness.
Join us to celebrate and learn about our growing services such as companion volunteers, Senior Rides, Senior Chore Program, caregiver support and advanced care planning and to help us 'kick off' an important new initiative: Building a Dementia Friendly Community. Supporting our aging population is a community effort—especially with a challenge like dementia that affects so many.  The program will train community members and businesses how to interact positively with individuals with dementia.
For more information contact Care Partners' Director, Kay Grindland at 387-3788 or carepartners@boreal.org.
---
---