North Shore Health wins Rural Health Award

Jul 03, 2017 09:01AM, Published by Editor, Categories: Community
---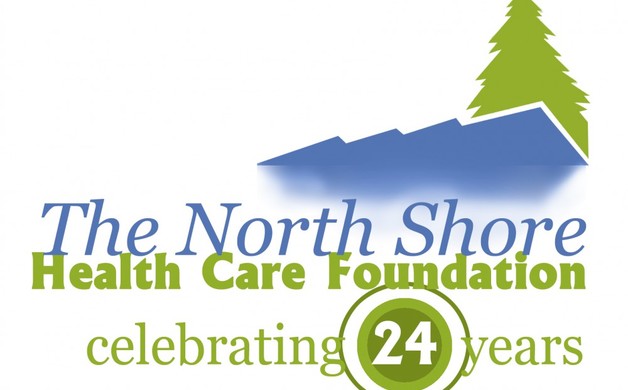 ---
From Brian Larsen - The Cook County News Herald
When it comes to getting down to the root of the problem, the North Shore Health Care Foundation (NSHCF) Oral Task Force does a great job of getting at the teeth of the matter which results in most Cook County children receiving quality dental care.
It's serious and important business, and puns aside, for their great efforts the much deserving NSHCF's Oral Health Task Force received the 2017 Minnesota Rural Health Team award. Throughout the year the task force works to bring critical preventive and restorative dental care to all infants, children and young adults in Cook County and the Grand Portage Reservation, regardless of their caregivers' ability to pay.
The award was given out at the Minnesota Rural Health Conference in Duluth on June 20.
The Minnesota Department of Health, Minnesota Rural Health Association, and Duluthbased National Rural Health Resource Center presented the 2017 Minnesota Rural Health Awards honoring outstanding service to rural Minnesota communities.
Some of Minnesota's most talented public health workers received well-deserved recognition for their service to the state's rural communities and residents at the awards ceremony in the four different categories.
It takes local innovation to create sustainable solutions, and today's health care workforce is creating visionary collaborations for the future. "The honorees embody the spirit of service and innovation that helped Minnesota build a robust, nationally respected rural health system," said Minnesota Health Commissioner Dr. Ed Ehlinger. "They exemplify the many ways people work to promote health and strengthen rural communities."
Paul Nelson, Chair of the North Shore Health Care Foundation's Oral Task force, gave the acceptance speech for the organization.
"Recognition from the MN Department of Health and the statewide association of rural health professionals is a great honor for our local group, a reward for their hard work and dedication," said Nelson. "It shows that the work we are doing for the children in Cook County is not only helping those children, but is gaining attention throughout the state of Minnesota.
"With the legislature having greatly reduced the reimbursement rate to dentists for patients on public assistance, dentists and families are faced with the huge denial of care to these young patients. Our project shows them one way of overcoming that. And since our funding to provide care to all children regardless of their caregivers' ability to pay is based on receiving grants, this award will hopefully help us win more grants.
"But this is an unsustainable solution: There aren't enough foundations to grant enough money to take care of all these children. Perhaps the most meaningful result of this award is a wake-up call to our legislators that fixing the reimbursement rate to dentists is long overdue," ended Nelson.
As Ehlinger said, "They (NSHCF Oral Task Force) have shown tremendous leadership in overcoming significant barriers to oral health care such as poverty, maltreatment, transportation and misconceptions about what comprises good oral health. To achieve sustainability, the task force has begun integrating preventive oral health into the work of other medical and social service providers in the county."
In receiving the award, NSHCF Oral Task Force executive director Karl Hansen said, "Recognition from the statewide association of rural health professionals is a great honor for our local group, and reinforces our belief that the work we are doing for kids in Cook County is as good as it gets anywhere." 
---
---