10 Years After the Ham Lake Fire

May 05, 2017 04:51PM, Published by Anne Brataas, Categories: News
---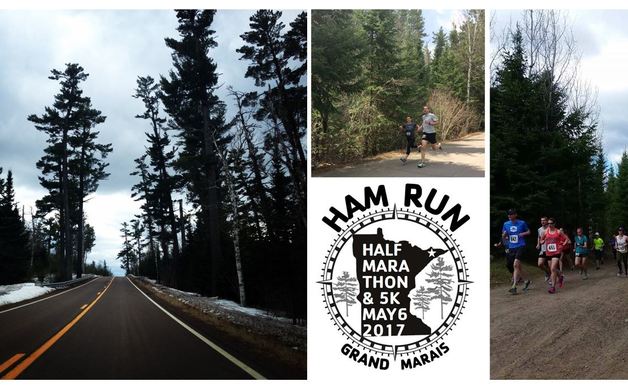 Gallery: NASA images of Ham Lake Fire [2 Images] Click any image to expand.
---
---
Welcome Ham-sters!  Tomorrow's Ham Run 5K and Half Marathon will see sunny skies and 50 degrees--which means  all you fair-weather runners /fence sitters still have a few hours to sign up, provided you can make it to the Cook County YMCA by 8 p.m. tonight, Friday May 5.
That even leaves a few minutes for Happy Hour training! Stop by the Y or call us at 
218-387-3386 x501
.And if you are already signed up, please pick up your race packets by 7:30 p.m. tonight. 
The run's Head Hamsters report there are  about 110  racers currently signed up, and they are expecting a great day! 
Please remember that spectators are urged to take shuttles, and that the end of the Gunflint Trail is basically closed from 9:15 a.m. to 1:15 p.m. tomorrow as a safety measure to avoid mixing traffic with runners.
The race commemorates the more  than 75,000 acres in the Superior National Forest, near the Boundary Waters Canoe Area Wilderness in Minnesota and across the border in Ontario that burned during the Ham Lake fire in early May 2007. See NASA satellite images above showing billowing smoke toward the east on May 10, 2007, when Moderate Resolution Imaging Spectroradiometer
(MODIS)
on NASA's
Terra
satellite captured this image. Places where MODIS detected actively burning fire are outlined in red. NASA image courtesy the
MODIS Rapid Response Team,
Goddard Space Flight Center 
https://earthobservatory.nasa.gov/NaturalHazards/view.php?id=18377

There will be a picnic Saturday after the race at the Boundary Waters Conference Center at Gunflint Lodge. Free for runners and $10.95 for guests.
---
---