Free! Kid-Friendly Food & Nutrition Class

Apr 17, 2017 10:12AM, Published by Anne Brataas, Categories: News
---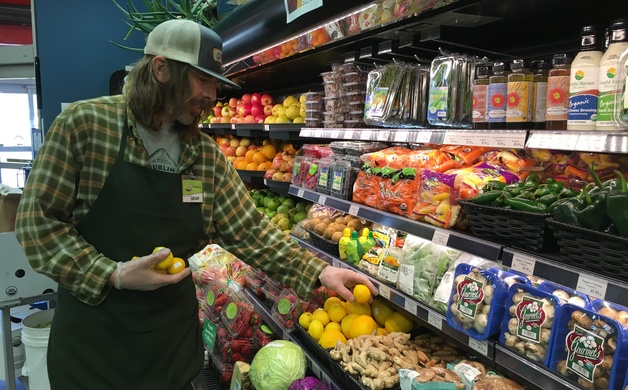 ---
In the annals of unlikely food favorites chosen by Cook County kids, the foot-long Daikon radish is a memorable winner – and living proof that kids are open to eating new foods, interested in different foods, and especially motivated to eat nutritiously if they help grow the ingredients and prepare the dish.  A collaboration of Cook County food professionals is helping families plan meals and cook with kids in a new, free, 1-day class on Wednesday, April 19, 5:30-7 p.m.--taste tests included!
"Our goal with this class is to help parents know how to make the healthy choice the easy choice when it comes to preparing meals and snacks with and for kids," explained Hartley Acero, community health outreach specialist for Sawtooth Mountain Clinic and an organizer of the Wednesday April 19 kid-friendly food and nutrition workshop. 
It is intended for adults, with baby sitting options for children age three and up by reservation, no later than noon Wednesday April 19, at the YMCA, 218-387-3386, at $5 per child.  "We want to remove barriers and help parents pave new paths easily to improved nutrition. We realize no one has extra clock time or can put in extra mental effort that big changes typically require," Acero said.
In addition to Acero, the workshop will feature two other presenters who are also parents as well as food professionals:
• Diane Booth of Cook County Extension Service is a University of Minnesota Master Gardner—and yes, the astonishing Daikon radish was grown under her expert eye. She will help families get ideas for planting seeds and growing healthful food that appeals to kids. She encourages families to plant theme gardens with kids—Alice in Wonderland and Jack in the Beanstalk have been past favorites. "Make it creative and fun to get them interested," she says.
• Jason Gesch is the Culinary Arts teacher at Cook County High School and chef at the Angry Trout. His focus will be on tips and tricks for preparing delicious dishes.
• Acero will talk about presentation makeovers and discuss cues that influence what and how much a person eats. She also offers some practical steps that can be taken to change food choices—such as putting groceries away on a different shelf to make the "healthy choice the easy choice."
Said Acero: "We know people will get to taste test during the workshop, and we hope everyone goes home with new ideas, skills and recipes—and excitement for making healthful food for kids, and with kids."
To register for this free workshop, call or email Hartley Acero by 5 p.m. Monday, April 17 at 218-387-2330 or email: hartley@sawtoothmountainclinic.org.
To register for babysitting for children ages three and older, call the Cook County YMCA by noon, Wed. April 19 at 218-387-3386. Cost is $5 per child.
---
---