American visitors partly to blame for outstanding hunting, fishing fines, Ontario says

Apr 15, 2017 06:48PM, Published by Editor, Categories: Outdoors
---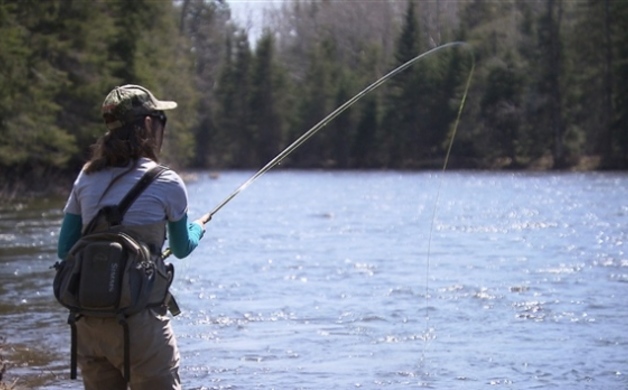 ---
An opposition MPP is pointing to a broken bureaucracy as the stumbling block to collecting millions of dollars in outstanding hunting and fishing fines in Ontario, but the Minister of Natural Resources says delinquent Americans are at least partly to blame.
On Monday, a CBC News Investigation revealed Ontario is owed $3.5 million dollars in unpaid fines for fishing and wildlife violations in the province.
That's despite the fact the Minister of Natural Resources has new power, under the 
Burden Reduction Ac
t, to refuse new fishing and hunting licences to people with outstanding fines.
"I think everybody is kind of scratching their heads over this one because we passed the legislation and clearly we understood that part of the reason to pass the legislation was to give the ministry the ability to do what we do with unpaid fines with the Ministry of Transport," said NDP MPP Gilles Bisson.
Ontario drivers with unpaid speeding tickets can have their licences suspended, and changes coming in May mean they'll also be unable to get, or renew, their licence plates.
"I think everybody is kind of scratching their heads over this one," says NDP MP Gilles Bisson.
Natural Resources Minister Kathryn McGarry told Radio-Canada on Monday that her officials are reviewing the legislation, that passed in March "to see if that's the direction we're going to go."
Bisson said he believes one of the barriers to collecting fines could be a lack of capacity at the Ministry of Natural Resources and Forestry after years of budget cuts.
"I think that ministry has been pretty well gutted over the years when it comes to the amount of staff that they had," he said, "and maybe part of the problem is the staff necessary to make the paperwork work when it comes to the issuance of fines."
But McGarry said it's up to municipalities to collect fines for provincial offences, such as fishing and wildlife violations or traffic offences. 
Those responsibilities were transferred to towns and cities over a three-year period between 1999 and 2002, according to the Ministry of Attorney General. 
"It's important to note that there's been 20 years of fines not collected, since 1997," McGarry said. "Some of those [unpaid] fines, the municipalities had difficulty collecting because they're out of province or out of country — some of the folks that come up to enjoy hunting and fishing in Ontario from America, for instance." 
McGarry said she is unable to provide the amount or proportion of the unpaid fines that relate to hunters or anglers from outside of Ontario.
As for when her ministry may decide on whether to invoke its new powers to refuse new licences to those who default on their fines, McGarry told reporters at Queen's Park on Monday to "stay tuned."
---
---