Sounds of Spring: Street Sweeper Opener

Apr 07, 2017 01:44PM, Published by Anne Brataas, Categories: Community
---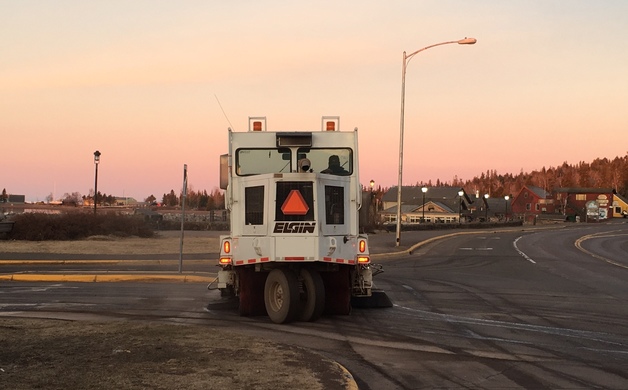 Gallery: [0 Images] Click any image to expand.
---
---
Songbirds call, rakes preen lawns, children play outside in the rose twilight until dark—and the street sweeper whooshes along to remove winter's load of sand. Surely spring is here.

Thank Grand Marais Street Department street sweeper Rodney Carlson for this particular sound of spring. Early Friday April 7, Carlson swept the downtown stretch of Highway 61 for the first time this year. He then worked the grit loose on residential streets and avenues. 
Carlson began sprucing up Wisconsin Street last week--but it's not true spring until the sweeper's bristles hit Highway 61 in preparation for the coming caravans of tourists.

Despite a forecast for snow next week, it will likely not undo his fine work because the snow will melt so quickly that sanding won't be needed. 
"It's time," Carlson said. "Next we'll start on filling potholes. Cold patching 'em."
Let the sweeper spin in spring.

---
---