MN DNR Conservation Reports

Apr 05, 2017 06:34AM, Published by Editor, Categories: Outdoors
---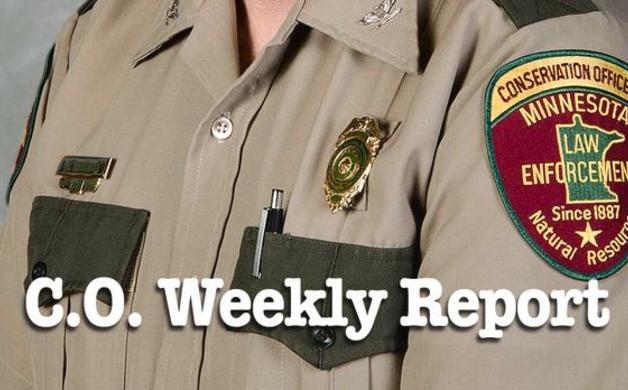 ---


CO Sean Williams (Ely #1) reports he and CO Stage spent the last days of the winter trout season inside the BWCAW. Fishing pressure was non-existent and the officers were the only people in attendance. Fishing pressure outside the Boundary Waters was high compared to past weeks and success was good.

CO Mary Manning (Grand Marais East) took calls regarding angling on Lake Superior tributaries and checked a few folks trying their luck for early steelhead. The officer also checked anglers taking advantage of the nice weather for the last few days of the inland trout season. Forest roads in the area are still largely snow covered and drivers are reminded that as snow melts, road conditions will deteriorate quickly so use caution if you venture onto backroads.

CO Anthony Bermel (Babbitt) reports rapidly deteriorating ice conditions. Crappie fishing success has remained slow, although effort is high. Enforcement action was taken on fishing, ATV, and traffic violations. Please note the Stony Spur and Jackpot Loop ATV trails are closed for the spring thaw. Also a reminder that youth 12-15 on ATVs need to be accompanied by an adult while riding on public land and roads.

CO David Schottenbauer (Silver Bay) worked area angling activity this week. Time was spent at Camp Ripley with training meetings and armoring divisional firearms.

CO Don Murray (Two Harbors) worked angling activity and investigated a trapping complaint. Spring has arrived on the North Shore with the return of flocks of northbound geese, grouse drumming, and maple trees being tapped. Seasonal closures of ATV trails are in place until trails dry up.
---
---